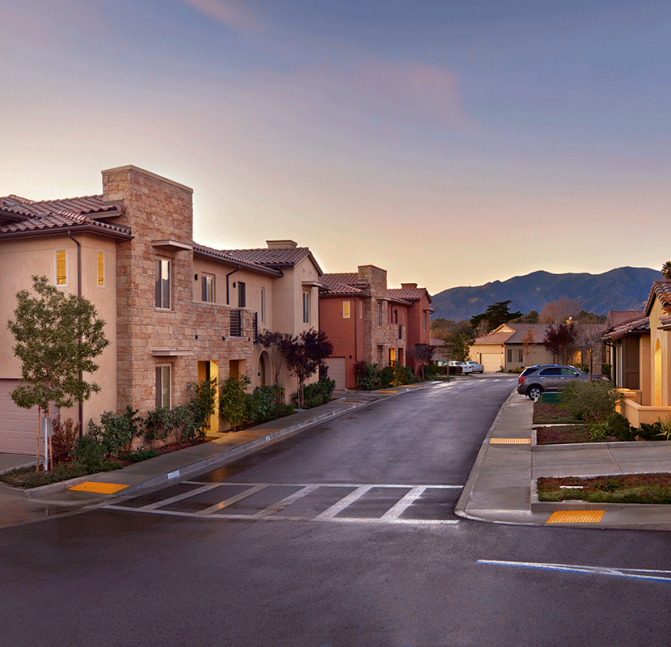 Ocean Walk provides a communal atmosphere with its multiple amenities including a recreation center, tot lot, gym, walking trails, and much more!
Local Attractions
Girsh Park
Only 2 blocks away is Girsh Park, a 25-acre outdoor park and recreation facility which beckon visitors with open meadows, walking paths, athletic fields, basketball courts, a children's play area, a community meeting room and group and family barbecue-picnic areas. Open daily from 7 a.m. to sunset, Girsh Park is the area's only active recreational parkland.
University Plaza Shopping Center
Only 1/3 of a mile up Pacific Oaks Road is the University Plaza Shopping Center:
Albertsons
Department of Motor Vehicles (DMV)
Camino Real Marketplace
As South Coast's most diverse shopping center, Camino Real Marketplace offers everything from large retail stores to small convenience stores, services, restaurants and entertainment. For more information, click here.
Community Information
HOA Property Management Company
Compass Management Group
www.GoCompass.com